Elite Squad

Captain Nascimento is in charge of an elite police squad in Rio De Janeiro. He must lead a life-threatening mission deep within the violent Turano slums at the same time he is about to become a father. After years on the force, he has reached his threshold and must get out, but in order to leave the unforgiving front lines, he needs a worthy replacement.
Two of the force's newest recruits, Neto and Matias, are childhood friends. Together they are the perfect replacement, but which one will have what it takes to survive the drug-infested slums? Directed by José Padilha (Bus 174) and written by Padilha, Bráulio Mantovani (City of God) and Rodrigo Pimentel, Elite Squad is a visually saturated and incendiary film.
Winner of the Golden Bear at the 2008 Berlin Film Festival, it has sparked social debate since its Brazilian premiere. Based on the true accounts from Pimentel's 19 years as a military police officer and captain, the film is an uncompromising and visceral journey behind one of Rio's most controversial jobs. Padilha's solid direction and intelligent commentary on the cycle of violence has one question: What price is paid to keep order in a domestic war that rages only feet from the tranquil beaches of one of the world's most famous cities?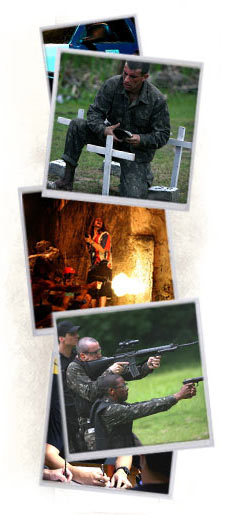 Spanish Title: TROPA DE ELITE
Original: TROPA DE ELITE
English Title: ELITE SQUAD
Country of Origin: Brasil / Brazil
Year of Completion: 2007
Running time: 115 min.
Formato/color/BN: 35mm, color
Language: Portugese, Spanish subtitles
Director: José Padilha
Producers: José Padilha, Marcos Prado
Screenwriter: Brulio Mantovani, José Padilha,
Rodrigo Pimentel
Cinematographer: Lula Carvalho
Editor: Daniel Rezende
Music: Pedro Bromfman
Cast: Wagner Moura, Caio Junqueira, Milhem Cortaz, Fernanda Machado,
Maria Ribeiro, Fabio Lago, Fernanda de Freitas, Paulo Vilela,
Marcelo Valle, Marcello Escorel, André Mauro, Paulo Hamilton, Thogun
Director's Biography


José Padilha (b. 1967, Rio de Janeiro) wrote and produced The Charcoal People, which had its US premiere at Sundance in 2000, and produced and directed Pantanal Cowboys and Facing the Jaguar for National Geographic. His 2002 feature directorial debut, Bus 174, received honors from numerous festivals. In 2007, he also produced and directed the short documentary Charcoal for Live Earth. He is currently in postproduction on the documentaries Fierce People and Hunger.