FLOW: For Love Of Water

Irena Salina's award-winning documentary investigates into what experts label the most important political and environmental issue of the 21st Century - The World Water Crisis. Numerous acts against humanity's basic water rights are exposed in Flow. Privatisation of water sources in Africa and India leaves poor families no other option than to use unsanitary river water for drinking and hygiene. Bottled water companies drain farmland in the United States. Dam construction in Africa and China forces the relocation of hundreds of thousands of people. Interviews with scientists and activists intelligently reveal the rapidly building crisis, at both the global and human scale, and the film introduces many of the governmental and corporate culprits behind the water grab, while begging the question, can anyone really own water?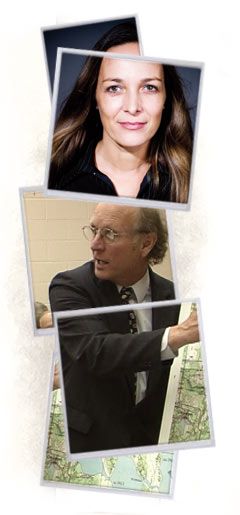 Spanish Title: Por amor al agua
Original: FLOW: For Love Of Waterr
English Title:FLOW: For Love Of Water
Country of Origin: USA
Year of Completion: 2008
Running Time: 93 min.
Format/color/BW: Digibeta, color
Language: English, Spanish Subtitles
Directed by: Irena Salina
Produced by: Steven Starr
Co-Produced by: Gill Holland, Yvette Tomlinson
Executive Producers: Stephen Nemeth,
Caroleen Feeney, Lee Jaffe, Augusta Brown Holland, Brent Meikle, Cornalia Meikle, Hadley Meikle
Edited by: Caitlin Dixon, Madeleine Gavin, &
Andrew Mondshein, A.C.E.
Cinematography by: Pablo de Selva, Irena Salina
Music by: Christophe Julien
Featuring: Peter Gleick, Maude Barlow, Dr. Ashok Gadgil, Erik. D. Olson
Director's Biography


Born in France, Irena started her career at 15 as a radio journalist in Paris, then worked in production in various capacities on numerous US films before writing and directing her first short, See You on Monday. Her first film, Ghost Bird: The Life and Art of Judith Deim (2000) is an award-winning documentary that delves into the remarkable life of St. Louis-born artist Judith Deim.