Sugar

The latest film from the team behind the prize-winning Half Nelson, Sugar follows Miguel Sugar Santos, a Dominican baseball player struggling to make it to the big leagues and pull his family out of poverty. He gets his break at age 19, when he is recruited to the U.S. minor leagues and travels from his tight-knit community to a small town in Iowa. Miguel struggles with the new language and culture despite the welcoming efforts of his host family. When his play on the mound falters, he begins examining more closely the world around him and his place within it, and ultimately questions the single-mindedness of his life's ambition. What starts out to be a classic rags-to-riches sports story turns into a much more complex and realistic examination of what it means for young athletes to chase their dreams. Set against the disparate backdrops of the Dominican Republic, rural Iowa, and New York City, Sugar explores a fascinating side of America's pastime as well as what it embodies to people outside the country.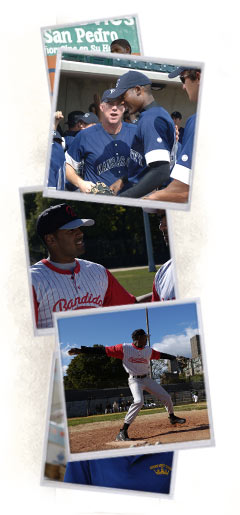 Spanish Title: Sugar
English Title: Sugar
Original: Sugar
Country of Origin: USA
Year of Completion: 2008
Running Time: 114 min.
Format/color/BW: 35mm, color
Language: English, Spanish/ Spanish subtitles
Directors: Anna Boden, Ryan Fleck
Producers: Paul Mezey, Jamie Patricof,
Jeremy Kipp Walker
Executive Producer: Anna Boden
Screenwriters: Anna Boden, Ryan Fleck
Cinematographer: Andrij Parekh
Editor: Anna Boden
Music: Michael Brook
Cast: Algenis Pérez Soto, Rayniel Rufino,
Andre Holland, Michael Gaston
Director's Biography


Writers and directors, Ryan Fleck and Anna Boden's first dramatic feature film, Half Nelson, premiered at the 2006 Sundance Film Festival and went on to win numerous prizes, including three Gotham Awards for Breakthrough Director, Actor, and Best Feature Film. The film also received two Independent Spirit Awards for its lead actors, Ryan Gosling and Shareeka Epps, and an Academy Award® nomination for Gosling as Best Actor. Fleck and Boden have also collaborated on several short films and documentaries over the past six years, including: Have You Seen This Man? (2002), Gowanus, Brooklyn (2004), and Young Rebels (2005).