Santo Domingo, November 20, 2011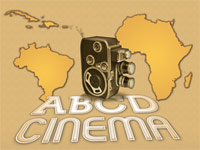 The large hall of Santo Domingo's National Theater has once again become a venue for quality film projections as it hosts many movies that are part of the 5th edition of the Dominican Republic Global Film Festival (DRGFF).
Film educates and entertains but it also uplifts the spirit and invites reflection. With this in mind, hundreds of students were brought from public schools to inaugurate the Dominican Republic Global Film Festival 2011 on Tuesday morning, November 15th.
"The Little Sun Seller" was shown to the delighted students who enjoyed, on the big screen, the story of overcoming problems when one sets a goal and perseveres.
read complete article
This year the 3rd annual Short Film Contest of the Dominican Republic Global Film Festival has accepted 44 films among nearly 100 entries