Message From President
WELCOME
The Dominican Republic Global Film Festival has developed from its inauguration in 2006 having flourished and thrived on the international film circuit. Its mission remains to attract the finest of international narrative and documentary film to a discerning and heterogeneous audience, and thereby advancing cognizance of the global challenges we face.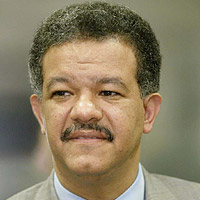 Interest for films and filmmaking has certainly advanced in the Dominican Republic since the Festival was launched in 2006. New theaters have opened around the country, demand for training in film production, script writing, acting has spiraled among the Dominican youth, awareness is also developing in schools and civil society at large in the use of film as a tool to discuss pressing topics and issues concerning our society and as a vehicle of artistic expression.
During this year's Festival, November 15-20, students from the Autonomous University of Santo Domingo, Santiago, Puerto Plata, Nagua, Higuey along with the general public in Cap Cana and Port-au-Prince (Haiti), will enjoy movies of exceptional quality shown in newly erected venues, with panels comprised of filmmakers who will be discussing various aspects relevant to the industry and the world of today.
It is with a genuine sense of attainment that the Festival presents an ever evolving society who has the oportunity of enjoy the best of contemporary Films and discuss important topics with passionate experts. This is a mutually inclusive aspiration held in common with that of our national education system, and also embodies within it a sense of social unity beneficial to economic growth and employment opportunities in our communities.
We are fortunate in the Dominican Republic to have a vast reservoir of creative and imaginative talent that is recognized by many in the international community of renowned professionals and academicians. Since its inception the DRGFF has accumulated an enviable list of pre-eminent contacts and formal collaborative partners both here in the region and further afield.
The DRGFF is also planning to expand even more opportunities for professionals to learn new skills through lectures and discussions with overseas experts invited here from abroad during the Dominican Republic Global Film Festival. I believe these endeavors will secure enduring long term benefits for the Dominican film and audio visual industry and will increase and attract cinematographic productions from national and international participants. Success lies with the joint effort of numerous organizations and the dedication of many individuals.
I therefore request your participation in this ground swell and that you enjoy our celebration of art and trust that you benefit from any of the opportunities this may produce for you.
Leonel Fernández
Honorary President
Message From Executive Director FUNGLODE
The Fundacion Global Democracia y Desarrollo is proud and satisfied to present the new edition of the Dominican Republic Global Film Festival to the Dominican and Latin American public. We are offering this fifth cultural festival under a new modality: we are inviting all of you who view yourselves as lovers of the seventh art to join us at this event, created by FUNGLODE with hard work and dedication for the past 6 years, and to make this initiative your own.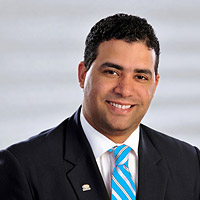 Each year, more and more film fans anxiously await the Festival. Months prior, this burning question is asked by people from all sectors: "What movies is the FUNGLODE Festival bringing this year?" We are now proposing that this initiative not be attributed exclusively to FUNGLODE. Our intention is that all Dominicans become active participants in the Festival. From this moment on, the Dominican Global Film Festival will not just belong to FUNGLODE; the Festival is now the property of all film buffs and all those who work for and who cast their fate with the successful development of the film industry in the Dominican Republic. This is, my friends, "our Festival."
As owners of the Dominican Global Film Festival, we will be totally involved in it, support it with the same enthusiasm as the past five years and will yearly make every effort to improve it. We intend to make this now symbolic cultural festival, the distinguished and emblematic film and audiovisual event in the Dominican Republic.
Welcome! We hope you enjoy your Festival.
Marco Herrera
Executive Director FUNGLODE
Message From Director of the Dominican Global Film Festival
Since its first edition, six years ago, the Dominican Republic Global Film Festival has made enormous strides on a national and international level while remaining faithful to its guiding principle of providing inhabitants and visitors of the Dominican Republic with the unique experience of discovering and sharing ¨global issues¨ through ¨personal stories¨ thus learning to live in this world of expanding knowledge and globalization.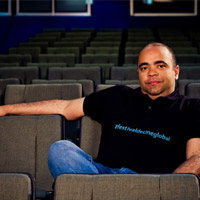 The Dominican Global Film Festival (DRGFF) is a unique experience in the world of festivals due to its multi-city character. While the capital Santo Domingo is the nerve center of the country, the Film Festival is celebrated simultaneously in other venues on Hispaniola Island. As a result, inhabitants of Santiago De los Caballeros, Puerto Plata, Nagua, Higüey, Cap Cana and our fraternal neighbors in Port au Prince, Haiti all enjoy the opportunity to grow and share through film.
One of the objectives of the Dominican Global Film Festival is to obtain resources to enable it to continue developing the work plan established by the Global Media Arts Institute (GMAI) whose vision is to be a fundamental component in the development of the Dominican film industry with a first class multi-media educational center dedicated to teaching and encouraging young film talent as well as training experienced professionals.
The fourth edition of the DRGFF in 2010 attracted more than 40,000 viewers. The Festival enjoyed the support of 58 businesses and institutions which helped us host 150 international film industry professionals from 30 countries who shared their knowledge and experience with young Dominican filmmakers. Throughout the Festival, where 52 films were shown, we were honored by the presence of such distinguished guests as Liza Minnelli, Claudia Cardinale, Benicio del Toro, Zoe Saldaña, Jimmy Jean-Louis and Victoria Abril.
Thanks to close collaboration with the Ministries of Culture, Education and Higher Education as well as Dominican universities and numerous cultural centers around the country, we were able to offer 20 thematic panels, 26 professional panels and discussion groups led by local and international experts. These gatherings serve to sensitize the audience and raise awareness and comprehension of the issues highlighted in the selected films.
Without a doubt, the success of the Festival lies in the dedication and support of the entire staff, sponsors, associations and volunteers who together make this event possible. Their support is a clear acknowledgement that the DOMINICAN GLOBAL FILM FESTIVAL is on the road to achieving its goal of fomenting and promoting the continued development of the Dominican Republic in the areas of education, culture and, ultimately, the Dominican society as a whole.
Upon reaching this fifth edition, we have consolidated, expanded and penetrated the tastes of the Dominican people thus reaffirming that this Festival is "the most important film event in the country."
Welcome and thank you for your support,
Omar de la Cruz
Director of the Dominican Global Film Festival