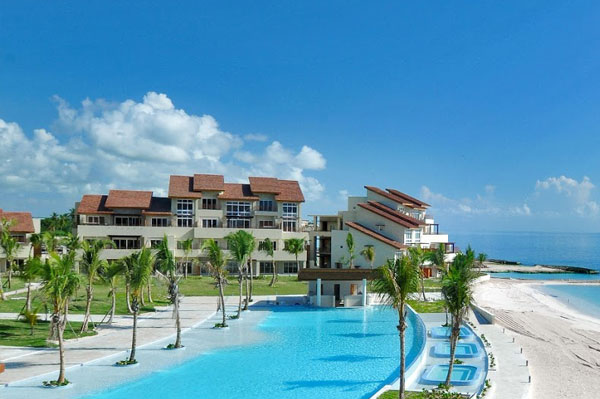 Cap Cana
Cap Cana is located on the eastern tip of the Dominican Republic, just seven minutes away from the Punta Cana International Airport. It is an exclusive, luxurious tourism and real estate community known for its ambitious dimensions, impeccable array of services and amenities, and incomparable architectural design that blends perfectly with its surrounding beauty.
It is filled with luxury accommodations for its visitors, including: the Sanctuary Cap Cana Golf & Spa; the Fishing Lodge; the Eden Roc boutique hotel; the world renowned Caleton Villas; Sotogrande at Cap Cana; and Golden Bear Lodge, further to Cap Cana's condominium units and villas already finished and available to rent.
Blessed with pristine white sand beaches and year-round sunshine, Cap Cana's natural beauty makes it a versatile tourist destination: The ocean, the beach, the cliffs, and the tropical forests combine together to make Cap Cana an exquisite natural asset.
The Festival will hold its traditional "Movies under the Stars" in "La Plaza del Pescador" of this prestigious vacation complex, giving viewers great cinema to be enjoyed along with the exquisite warm breezes in the Dominican Republic's most eastern point.
La Plaza del Pescador
"La Plaza del Pescador" (Fishermen's Plaza) in the Cap Cana Marina will host "Film Under the Stars" at its wonderful screening venues.
With its high quality Caribbean tourism atmosphere, one of the most luxurious residential and touristic complexes in the world will once again be part of this year's Dominican Global Film Festival.
The Cap Cana Marina offers more than 130 dockage areas, the majority accommodating yachts up to 150 feet. It is a wonderful land port in an area surrounded by luxury apartments and gorgeous villas.
It has been the scene for important fishing tournaments and has become the most popular fishing destination in the country, hosting professionals from all over the world.
The Cap Cana Marina provides complete harbor and docking services to all boats that visit its port.
Fishermen's Plaza hosts fishing sports, social events, and now, its film screens will bring to life the seventh art.